How do we find meaning, purpose and significance in the midst of the atrocities going on: wars, earthquakes, floods, violence and more. We watch it all in the news and wonder if we'll be next, how we can protect ourselves, and who will defend us.
David had those same questions when he hid in a cave, trying to escape destruction. He voiced his anguish with these words: "I cry out to God Most High, to God who fulfills his purpose for me" (Psalm 57:2).
David didn't pray to God to provide safety. He didn't call out to God who can defeat his enemies or the God who can lift him from his troubles.
David prayed to God who fulfills His purpose for him.
And why is fulfilling God's purpose so vital? Because if we don't know God's purpose, we can't define our own. And worse yet, we risk fulfilling the devil's purpose which is to steal, kill and destroy (John 10:10).
The Answer
But God's purpose is for us to do His will. That's the answer. And that purpose for us doesn't change or diminish when war breaks out, when horrific events flash on the screen, or when tragedy shatters our world.
God's purpose, clear, sound and firm, remains unchanged.
Consequently, the purpose for our life dwells within His own purpose for us to do His will, to fulfill His desire, and most of all to love Him with all our soul, mind and strength.
And the only way to love Him with that intensity is through His son, Christ Jesus. It's through Him that we can face wars but not be defeated. We can face tragedy but not be destroyed. We can encounter evil but never be conquered.
That's why we can't be timid about the truth— our purpose shouldn't be to be happy but to be holy, not to be secure, but be saved from hell. Not to lavish in a trouble-free life, but live triumphantly.
And that victory arrives when we love Him with all we have. And it's in Christ's love we find significance. It's in His sacrificial death that we find freedom and it's in His resurrection we find life for eternity guaranteed.
That's God's will, and to do His will is to relish in a purpose-filled life.
Let's pray.
Father, I confess that deep inside me I had believed my purpose was to live happy, secure and at peace. Thank You for showing me the true purpose to seek Your will, to live with the significance I can count on, and the meaning that adds richness to my life. In Jesus' name.
Are you living out God's purpose for your life?
BONUS article on finding your God-given purpose in life.
Janet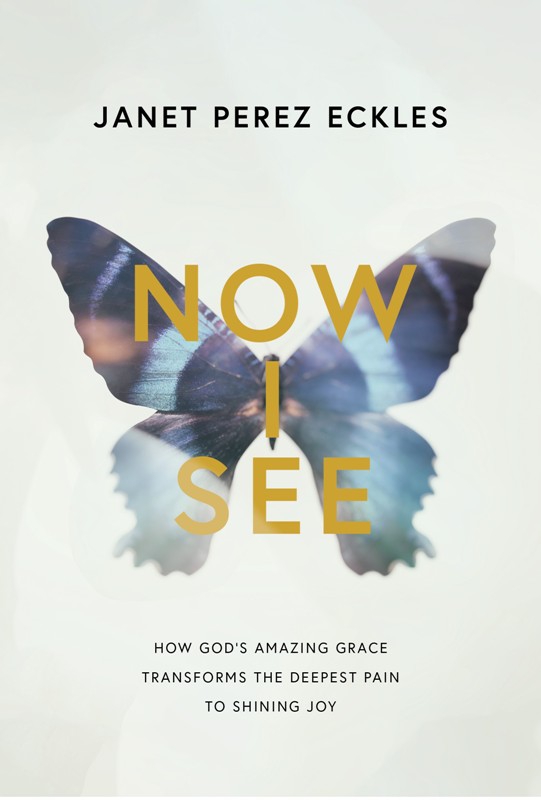 Celebrate with me! My new release, Now I See: How God's Amazing Grace Transforms the Deepest Pain to Shining Joy won the 2023 Memoir of the Year Golden Scroll Award.
Your copy waits for you HERE.
Let's Stay in Touch
You and I are only a click away. You can use this CONTACT FORM to leave your prayer request, make a comment, ask a question, or invite me to speak to your group. Or simply reply to this email.
I also invite you to visit my WEBSITE. You'll find more inspirational blogs along with my story, books, and videos. You'll also learn the passion and mission of JC Empowerment ministries.