Invite Janet to Your Next Event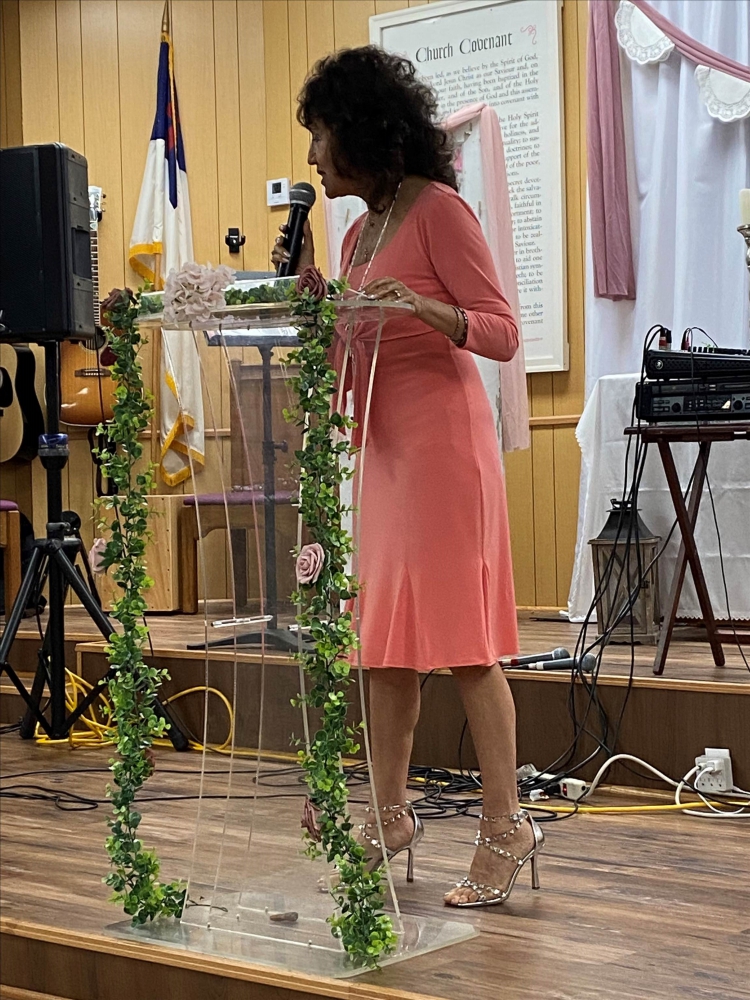 Even in these dark times, joy isn't lost and hope isn't gone.
But why are most Christians living overwhelmed by today's gloom?
Is it because the world is in crisis? Or because fear and anxiety have moved into our homes like unwanted intruders?
For 20 years, my mission has been to teach, show and prove that these intruders can be conquered and defeated. Members of your church, women's events or retreats are hungry for answers, for reassurance and hope.
That's why many often ask why doesn't God intervene. I humbly present examples showing you that He does. Blindness at the age of 30 threatened to defeat me, but with God's victory, your group sees how He brings light to any darkness. When the tragic loss of my youngest son to violence crumbled my world, attendees witness God's power to lift sorrow. Through the acquittal of the man responsible for my son's death, they recognize the freedom that forgiveness brings. And even when I faced the painful abandonment of my husband, attendees see the path to God's provision for new beginnings, for confidence and a new richness of life.
This message of God's victorious triumph is what I bring to audiences across the U.S. and abroad. With unexpected humor, real-life stories and biblical insights wrapped in God's Word, attendees are challenged to live not as victims but as victors.
The hearts of those who carry burdens are filled with hope believing God is attentive to their cries and will transform their own trials into victorious triumph. What joy for me to partner with you and bring God's truth to erase your fear, your anxiety or worry.

You expect God's best from your speaker. So, here's my commitment to you:
*Once you contact me, diligent prayer covers our partnership
*Together we'll identify the topic that will be specifically tailored for your group
*Prompt response to your questions
*A guarantee attendees will laugh, shed a few tears and receive life-changing inspiration
*A follow up connection to make sure all your expectations were met

From Trials to Triumph
Contact Janet today and let her help you make the preparation easy and rewarding.